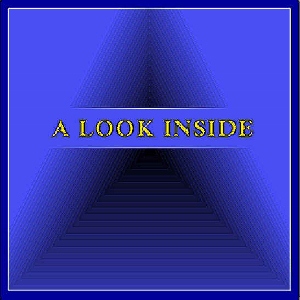 A Look Inside CD 1 & 2
Price: $ 25.00 Shipping: $ 5.00
Buy it Now!
CD1
OVERTURE

Pop-Rock
This is a good and short show opener or even a show closer in a concert. It is upbeat and very rock'n rollish. It was originally composed for and used as the Overture to the TV show "Momarkedet" 1989, a fundraiser for the Norwegian Red Cross. OVERTURE is also orchestrated for big band (fromthe CD "STROLLING WITH THE GROOVE") and as heard on this CD, for symphonic band.
Pop-Rock
This is a good and powerful through-composed number. It sits well with the audience. There is a lot of blowing for everybody all the way through. SUMMER OPENING is also orchestrated both for big band (from the DC "STROLLING WITH THE GROOVE") and as heard on this CD, for symphonic band.
Jazz Waltz
This piece, I wrote to my daughter in Colombia when she was adopted in 1992. This is a through-composed jazz waltz with no improvisations . It works very well with a band both as a concert number and a dance number. It juggles between jazz 3/4 and even 3/4. SUSANNA WALTZ is also orchestrated for big band (from the CD "STROLLLING WITH THEGROOVE") and as heard on this CD, for symphonic band.
FOOD FIGHT

Jazz-Fanfare
is a famous food signal from the Norwegian army, which has been totally rearranged. It can be played without the loop on the CD,or one could sample the loop and playit from a sampler. (The loop exists on the CD "Strolling – Music Minus 13"). Good concert number.
Oboe Soloist: Bente Haga . This composition for oboe and symphonic band was originally written for a Nordic symphony orchestra competition in Denmark in 1988 where it won the Danish Radio Cup prize. MODUS VIVENDI means "way of living" in Latin and was dedicated to Mr. Brynjar Hoff who was one of the finest oboe players in Norway. I really enjoyed making this composition sound a little impressionistic. It is possible to perform this piece by substituting the oboe with a soprano saxophone
Pop-Rock
Through Composed
Symphonic band piece
The Big Bang, is a composition commissioned by Frank Eliassen at Halsen Symphonic Youth band in 1995 and funded by "The Composers Association of Norway". THE BIG BANG consists of three parts in one movement. First comes a loud chord continued by a 16th note theme, which is particularly fun for the tuba players to play. This builds up to a climax with the whole orchestra. After a small cadenza in the Eb clarinet (can also be performed by Bb clarinet) comes a blues part with nicely harmonized jazz chords. This is a great opportunity to show off the Bass-clarinet player. It would also be nice to use a drum set for this section. Next comes the lyrical part of the composition. This is a very melodic part and according to the musicians is fun to play. Here there is something for everyone. THE BIG BANG ends like it starts, only this time with the 16th note theme first and it all ends up in " THE BIG BANG ". This piece best suits concerts of a more light music genre, grade 3-4, but has also been used with more classical pieces to create a contrast in a performance.
Pop-Shufle
This isa nice 12/8-4/4 groove and verymelodic ina commercial way. Strolling works very well on the dance floor. Originally composed for a small group on commission from the Norwegian Radio Broadcasting Company.
Swing
What A Trip, is a blues originally written for my Crazy Energy Jazz Quartet. Then at a later date I orchestrated WHAT A TRIP for big band thereafter I was asked to orchestrate it and solo with the Norwegian Radio Symphony Orchestra. And now, here it is, orchestrated for symphonic band performed by FMKV.
March
This whole composition came to me in my sleep as a story. First comes the dark theme of an enemy who takes possession, followed by a single person wearing an elf hat coming over the mountain. More and more people join in, and through a big battle, they chase the enemy away. This ends up with a big celebration.

CD2
H2O, is another composition commissioned by Frank Eliassen at Halsen Symphonic Youth band in 1997 and also funded by "The Composers Association of Norway". H2O is composed in a melodic sounding language. In this composition I've wanted to describe the different modes and elements of water. Starting with raindrops going into small streams, the composition moves further through springs, waterfalls, romantic lakes to large rivers, temperamental waters, big waves and heroic oceans. H2O is orchestrated both for symphony orchestra and, as on this CD, for symphonic band plus electric bass and synthesizer.
It describes itself. The style of this composition works very well in a church setting through its sacral yet contra-point manner. This is written for 4 trumpets, 4 French horns and 4 trombones.
Pagina, is written in a bitonal style. It is one of my first compositions written in 1978 for symphony orchestra. It is a dedication to the oboe player and conductor Mr. Tom Clausen who unfortunately passed away much too early. PAGINA means page in Latin. A page in a book or in life? At that point in life I found it important not to describe to the audience what the composition contained but to let the audience judge for themselves. PAGINA was re-orchestrated for FMKV for this very project.
A Look Inside, was commissioned by Christiania Brass Quintet in 1999. They wanted me to write something more challenging and melodic than the rest of their repertoire, which was more contemporary. A LOOK INSIDE works very well in a church setting and consists of 3 parts in one movement. A LOOK INSIDE was a blast to compose and I sincerely hope that you will enjoy listening to this piece. I do!
THE OPPOSITE OF ONE (Movement 1)
Soloist: Aage Kvalbein (cello) This concerto is in three movements, where each of the movements contains a contrasting melody to the main theme. The idea with the concerto was to write itinsuch a way that all the movementscontained three different styles of music. This was done because Aage masters these different styles beautifully.The 1st movement is written in a popular styles. The 2nd movement is very melancholic and written in a classical style and the 3rd movement is very temperamental and written more in a contemporary style. This concerto was commissioned by Aage Kvalbein and funded by "The Composers Association of Norway" and was finalized for the Norwegian Radio Symphony Orchestra on June 1- 1995. It was then re-orchestrated for FMKV plus a piano for this very project in the beginning of year 2000.
Jens Wendelboe is one of the most versatile musicians to be found. He is working as a trombonist, composer, arranger, conductor and instructor both in classical, popular music, jazz and contemporary music.
Jens Wendelboe was educated at Østlandske Music Conservatory in Oslo, Norway and got his Bachelor Degree – Classical Trombone in 1979 followed by a Master Degree in Composition and Film Scoring at Manhattan School of Music in New York, N.Y. in 1985. His education also includes individual studies with Don Sebesky (Film Score), Michael Gibbs (composition), Ed Green (Film Score), Denis Wick, Bill Watrous and Arild Jensen (Trombone).
Wendelboe has conducted and/or performed in most of the popular musicals like A Chorus Line, Phantom of the Opera, Jesus Christ Superstar, Les Miserables, Fiddler on the Roof, Cats, Romeo and Juliet and West Side Story.
He has conducted, orchestrated and performed in a large number of shows for the Norwegian Broadcasting Corporation and numerous shows abroad featuring artists like Michael Bolton, Cliff Richards, Engelbert Humperdink, Al Jarreau, Neil Sedaka,Tony Bennett, Tanita Takaram and Diana Ross.
During the years 1993, 1994 and 1995 Jens Wendelboe was touring with Donna Summer in USA, Europe, Latin America and Japan as musical director and conductor.
Footnote: I have sometimes had the opportunity to perform with a big band and a symphonic band simultaneously, and I've found that the following charts work very well for that purpose: OVERTURE, STROLLING, SUMMER OPENING, SUSANNAS WALTZ, BANQUERS, FAT BRASS and WHAT A TRIP.